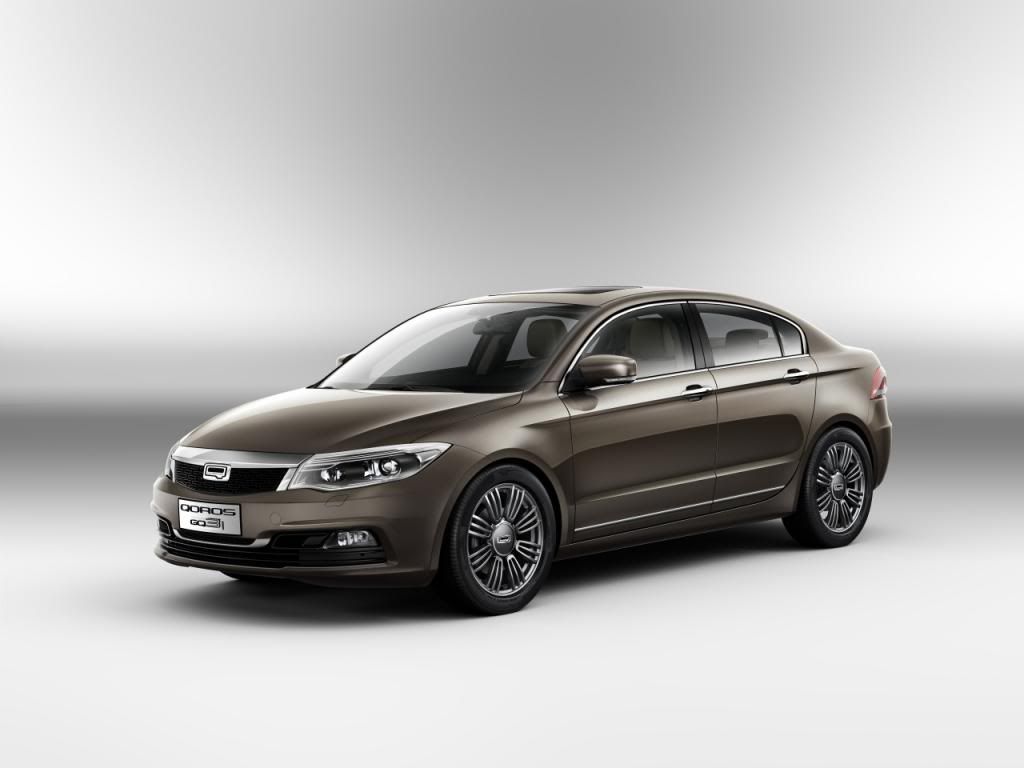 With many teasers in the last few weeks, today Qoros finally released some pictures of the companys future C-Segment flagship sedan, the GQ3.
But together with these pictures not much else was revealed. The car was designed by Gert Volker Hildebrand, who worked for Volkswagen, Seat, Opel, Mitsubishi, and was responsible in 2000 for the return of the Mini. It has a width of 1,84 meters, 19inch wheels, and a 8inch touchscreen with the "swipe' function to allow control of the navigation system, "cloud" connections and in-car networks.
The aspect of the GQ3 seems like a mixture of several other models, especially like the Skoda Superb, Volkswagen Passat, with some touches of a Kia. This isn't a bad thing, the car doesn't look that bad.
About the name, GQ3, Qoros decided that the G will be used for sedans, the Q is for the Qoros brand and the 3 is the segment of the car, which is the C-Segment. Besides this sedan, Qoros will also show in March at the Geneva Motor Show two concept crossovers.
Source:
Autowee.nl