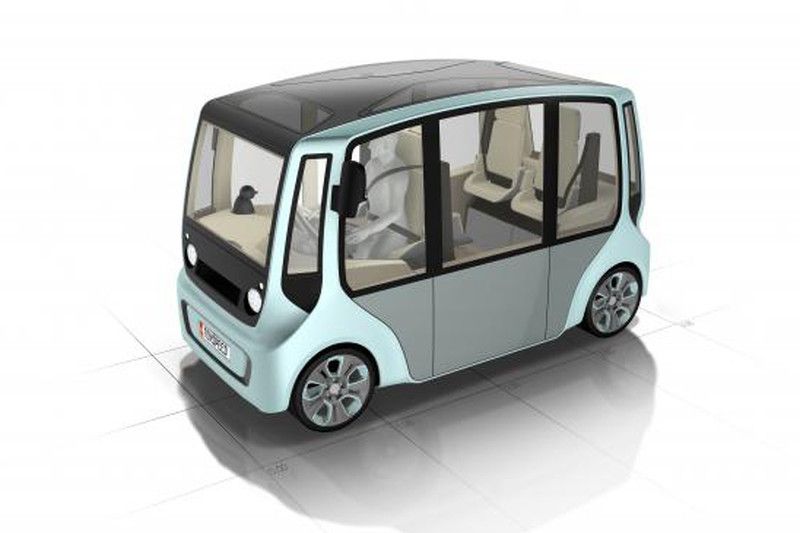 Seems that the Swiss dedicate themselves to more things than chocolates and clocks, so now they will try to revolutionize, or at least innovate the urban transport as we see it thanks to Frank M. Rinderknecht of Rinspeed.
This completely electric vehicle will be presented at the Geneva Motor Show in 2013 as a solution adapted for the urban transport of people, deliveries of goods or to be used as a taxi or mini-bus.
Having 3.6 meters in length, virtually the same as a Mini, the microMAX offers space for the driver, three passengers and a stroller, a shopping cart or a 60inch plasma. The vehicle height of 2.2 meters allows the installation of space-saving upright seats equipped with safety belts, also
entering and exiting
the car more easily.
It is possible to install multiple appliances within the vehicle, such as a coffee maker, a refrigerator for drinks and you also have unlimited connectivity for entertainment purposes or if you want to do some work while moving.
No more information was revealed for now, so i have no idea what engine or batteries it will have but i am sure earlier next year we will know more. Is this a revolution? You tell us.
Source:
MotorTrader