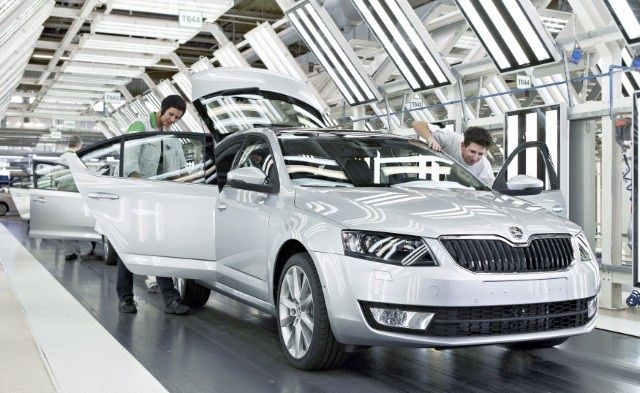 The third generation Octavia,
presented just one week ago
, started production yesterday in the Mladá Boleslav factory, which suffered a major overhaul in order
to receive the
production of the new
S
koda.
The modernization of the factory allowed the increase in production from 800 for 1200 cars per day, and included a new body shop, press line and a fully automated interior painting line.
About the car, like i already told you, it is now bigger in every way, but also lighter and uses the MQB platform used by other cars in the Volkswagen Group, like the new Golf and A3. It is also safer and more technological.
Sales start in late January 2013.
Source: Skoda