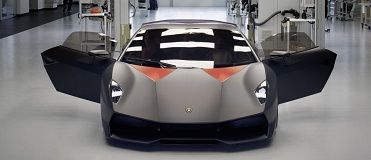 Sesto Elemento
To celebrate 50 years since the foundation of the Lamborghini brand, the Italian company announced a series of special events. One of them will happen in the Geneva Motor Show with the presentation of a special model.
This was confirmed by the company's CEO Stephan Winkelmann, and Lamborghini's head of research and development Maurizio Reggiano added that "We want it to be a tribute to the 50th anniversary of Lamborghini and we want it to shock and reward" and "Usually we present something because we want to produce or sell it", so we can expect that someone with many million euros or dollars will buy it.
We will have to wait and see what type of car will the Italian car maker present to the public next month.
Source:
carscoop