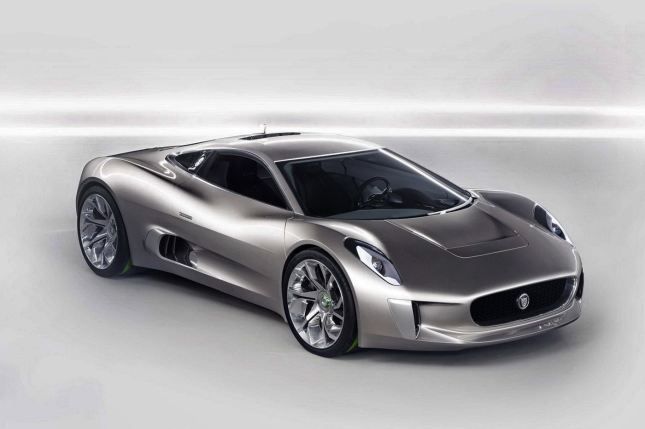 It is a sad day for all lovers of cars because this is the day Jaguar announced the C-X75 will never see the light of day. The goal was to build 250 units, with production beginning next year and a price of around €1.240.000 ($1.610.000 or £1.000.000), but that will not happen.
The reason? The current global economic situation. Bad excuse in my opinion, i am sure that there are 250 people in the world with enough money to buy it. But Jaguar said they no longer could make an "adequate return on investment".
It would have been spectacular to see the Jaguar fight the Porsche 918 Spyder, McLaren P1 and the Ferrari F70. The motor would be a four cylinder turbocharged and supercharged 1.6liter, instead of the jet engine, producing 500bhp together with two electric engines each weighing only 26kg with the size of one cylinder and producing 400Nm (295lb/ft). In total, the car would have 900Nm (663lb/ft) of torque and around 900hp, meaning it would take only 2,8 seconds to reach 100km/h and a top speed of 330km/h (205mph).
The liquid and air-cooled battery was considered to be "revolutionary" with a range of 97km (60miles), needing 17 radiators to keep everything fresh. But even if the car is not produced, much of its technology will be utilized in future vehicles, like the batteries, the electric engine and the small capacity engine.
The car will continue to be developed until May next year and Jaguar is going to produce only five units. Two or three will be sold in auction and the others will go the Jaguar museum and for demonstrations.