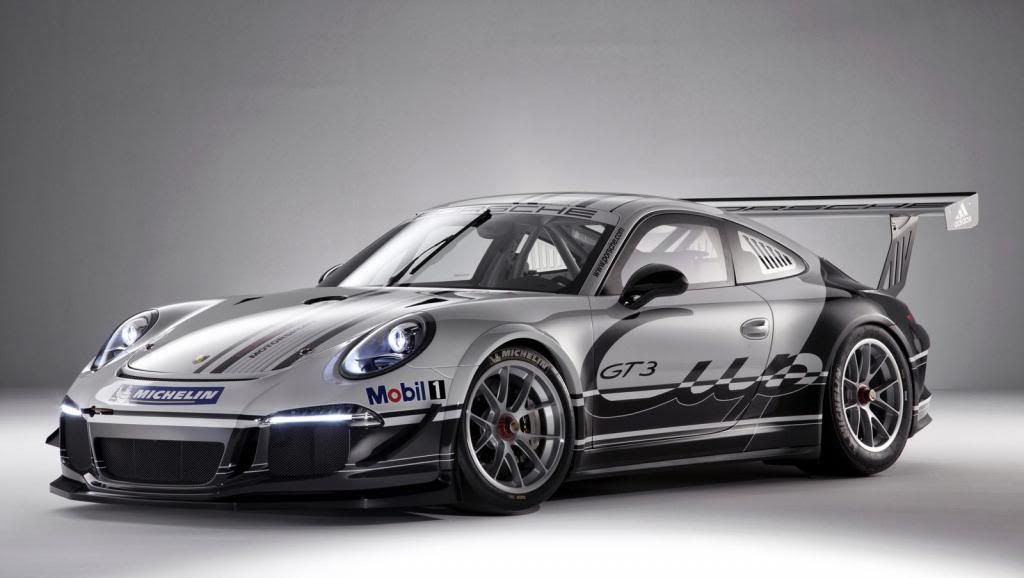 Based on the soon to be presented Porsche 911 GT3, the Cup is a natural evolution of its own design with new front and rear bumpers, a rather large rear wing, an double exhaust mounted in the middle of the car and the normal slicks race tires from Michelin.
Inside we have the normal characteristics of a racing car, including a flat-bottomed steering wheel, digital instruments, a completely new racing seat and of course a roll cage to ensure the safety of the pilot.
The engine is a 3.8liter flat-six developing around 460hp (338kW) connected to a six-speed "dog-type" transmission that is operated via steering wheel-mounted shift paddles.
It will cost €181.200 (£146.000 or $234.000) without taxes and will only be able to compete in the Porsche Mobil 1 Supercup.
Source: Porsche