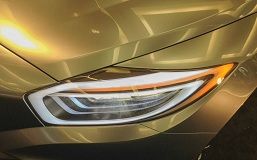 The Chinese brand may not be one of the most known or desired brands in the world, but will take advantage of the North American International Auto Show to show its new concept, the e-Jet.
To bad it looks a little bit like the Mercedes CLA. perpetuating the stereotype that Chinese companies just copy the products of the other carmakers, even if this isn't the case.
Within a few hours we will know more about this and all the other new cars in the Detroit Auto Show.
Source:
autospies