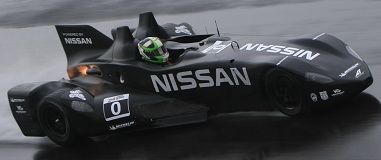 You've probably heard of the DeltaWing which used a Nissan engine but now it seems Nissan left the project. Why? Nobody knows. What we do know is that the Deltawing will have a new 1.9liter Mazda engine replacing the Nissan 1.6liter prepared by RML.
Besides the new engine, which is more powerful (now has 345hp) and lighter (the engine has less 6.8kg or 15lbs), they also have plans to use a closed cockpit. And what did Nissan had to say about this less than a year after they joined the Deltawing project? They used twitter to confirm it.
"yes folks, it's true. We had a blast with DeltaWing and will always have a major soft spot for that car." "Nissan wishes Dr Don Panoz and all the other partners involved in the DeltaWing all the best for the future."
Not cool Nissan.
Source:
topgear